Don't let dentist fear
stop you any longer!
We have a relaxed personal atmosphere
For the apprehensive patient that desires it, we provide Oral Sedation to help them with their fear of the dentist.
Do you have dentist fear? If so, oral sedation can help.
Click our INTERNET SPECIALS! button for great pricing on New Patient Exams.
We are located in Washington Terrace, a small community near Ogden Utah. We have a cozy, one story, stand alone office building near a well known landmark, the Plaza Playhouse Theatre. We maintain a relaxed, small town atmosphere in our 1,100n sg ft office.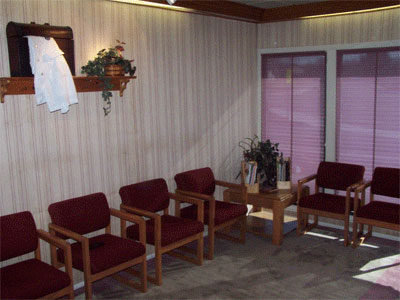 Cozy but High Tech
We have three treatment rooms to handle your dental needs. We have a panoramic x-ray machine, digital x-ray in the treatment rooms, and computers in every office. Kids and adults both like our large computer displays that allow you to see the digital x-rays as we evaluate your teeth and it helps settle your dentist fear. We have these computer displays in front of you when you are being treated. When you can see the x-rays and pictures and we can explain treatment to you with pictures it helps you feel more informed and it reduces dentist fear and dentist anxiety.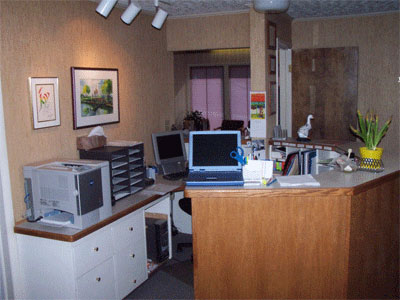 Informal and personal
We are informal and try to get to know our patients. We like to treat our total patient and not just their teeth. We prefer to invest our resources in state of the art equipment and training and keep our facility small, homey and easily accessible.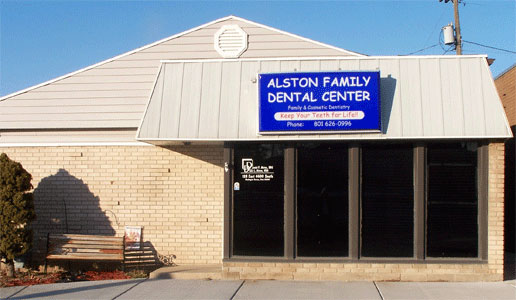 Convenient location
We are near Bonneville High School, South Ogden Junior Hign School, T.H. Bell Junior High School, Marlon Elementary School and Club Heights Elementary School. Washington Terrace Elementary School is just on the other side of our parking lot.